Columbia County, FL uses javascript to enhance its website and provide the public with useful features.
Because of this, many features will not work. Please enable javascript in your browser to get the best possible experience while on our site.
Dear Veterans
A retired VA phone number may be putting your information at risk. The Department of Veterans Affairs established 1-800-MyVA411 (1-800-698-2411) in 2020 to help Veterans, their family members, caregivers, and survivors understand and access the broad spectrum of VA benefits and services.
VA's previous information number, 1-844-MyVA311, was retired at that time. Since that transition, 1-844-MyVA311 has been repurposed by a non-federal entity claiming to be a medical equipment provider. Veterans may try to call VA using the 1-844-MyVA311 number and unintentionally divulge personal information.
It is imperative that Veterans are informed that 1-800-MyVA411 is the appropriate number to call for information regarding:
COVID-19 updates
Health care eligibility and enrollment
VA benefits, such as disability, compensation and pension, education programs, caregiver support, insurance, home loans, and burial headstones and markers among others
The nearest VA medical centers, benefits offices or cemeteries to Veterans, VA Medical Center operational updates and connection to VA Medical Center operators
Directory assistance and technical support for www.VA.gov
Debt and payment options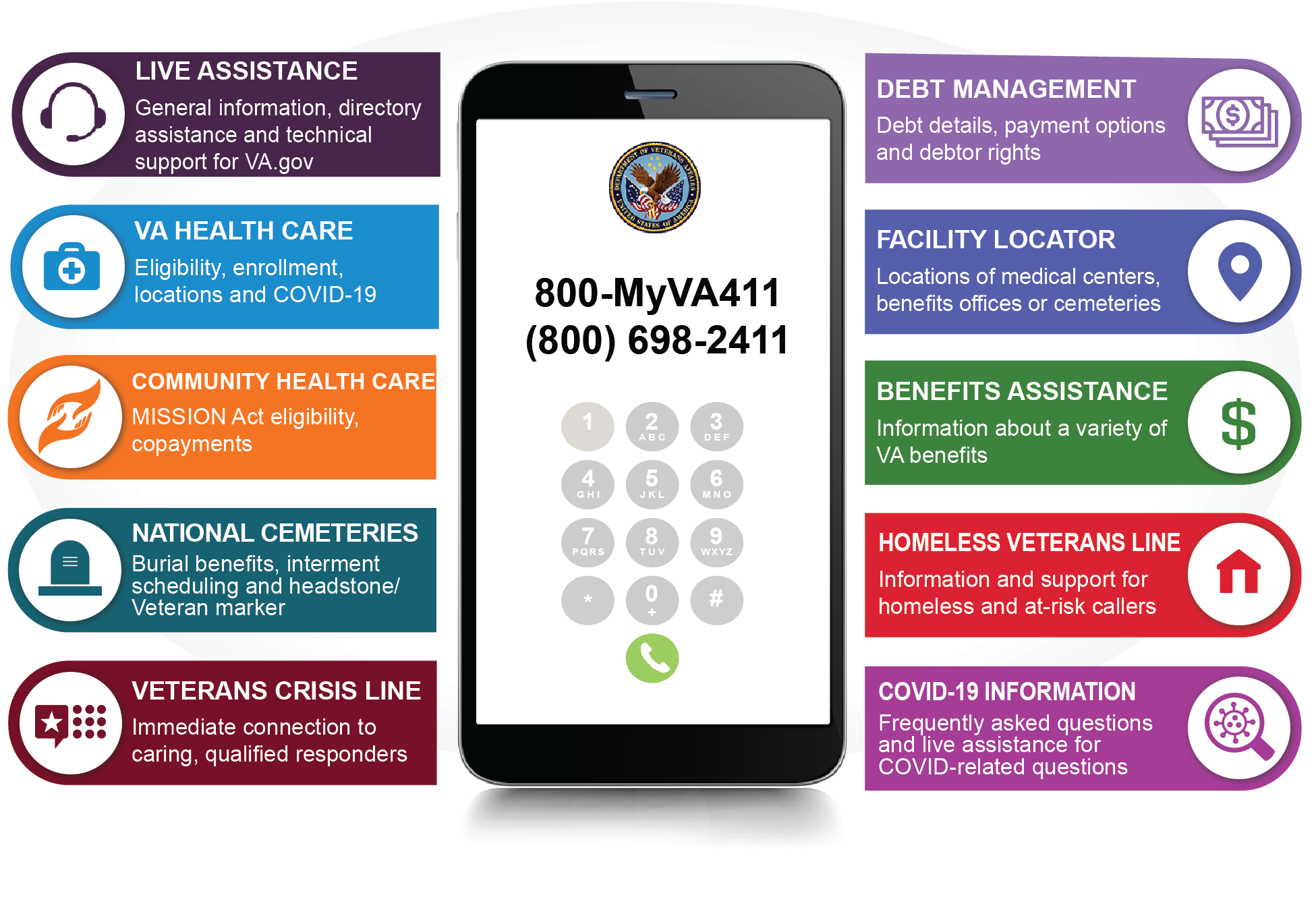 ---
CDBG Grant - Housing Rehab Program has been Reopened
The CDBG Grant - Housing Rehab program is accepting applications until funds are expired.
Please call (352) 437-3902 to find out if funding is still available.
This program will assist eligible homeowner(s) who live in Unincorporated Columbia County and are interested in seeking to remedy code and Housing Quality Standard deficiencies in their owner-occupied residence in Unincorporated Columbia County by providing Homeownership Rehab Assistance as a part of the FFY 2019 Community Development Block Grant Housing Rehabilitation Program.
To be eligible for all CDBG programs, the property must be fully insured for basic hazard/homeownership insurance. Flood Insurance also applies in the one hundred (100) year flood plain and the County must be named as a policy holder if the home is in the one hundred (100) year flood plain. Flood insurance must remain in effect for the entire period of the Deferred Payment Loan Agreement.
All projects must benefit very low (VLI), low (LI), and low to moderate income (LMI) households. To qualify for the program, the property must be within the legal County Limits (not within incorporated Lake City or Fort White); and must not exceed 80% of the Median Family Income (MFI) for the area, as determined by the 2022 Adjusted HOME Income Limits determined by the Department of Housing and Urban Development.
Check to see if you live in an eligible area.
All applications must be submitted to the Columbia County Board of County Commissioners: 135 NE Hernando Ave., Lake City, FL
---
Corona/COVID19 Virus
If you have questions about COVID-19 testing call the local Health Department at (386) 758-1068, Monday – Friday 8:00 am – 5:00 pm. The State Department of Health has a 24/7 COVID-19 Information Line at (866) 779-6121. Please follow CDC guidelines to help prevent the spread of COVID-19 at
www.cdc.gov
.
Ellisville & Mason City Utility Customers
Columbia County - Ellisville & Mason City Utility Customers ONLY
Not for City of Lake City or Ft. White Utility Customers

Quick Links
Contact
Phone Numbers
Phone: 755-4100
454 exchanges may call toll free
454-1614 or 454-3319
397 exchanges can call toll free
397-2440
Admin Office Address
135 NE Hernando Avenue, Suite 203 Lake City, FL 32056
Public Records Requests
To learn about making a public records request, please visit our:
Visit the Public Records Request Page
or
Visit the Florida Sunshine Law site.