Columbia County, FL uses javascript to enhance its website and provide the public with useful features.
Because of this, many features will not work. Please enable javascript in your browser to get the best possible experience while on our site.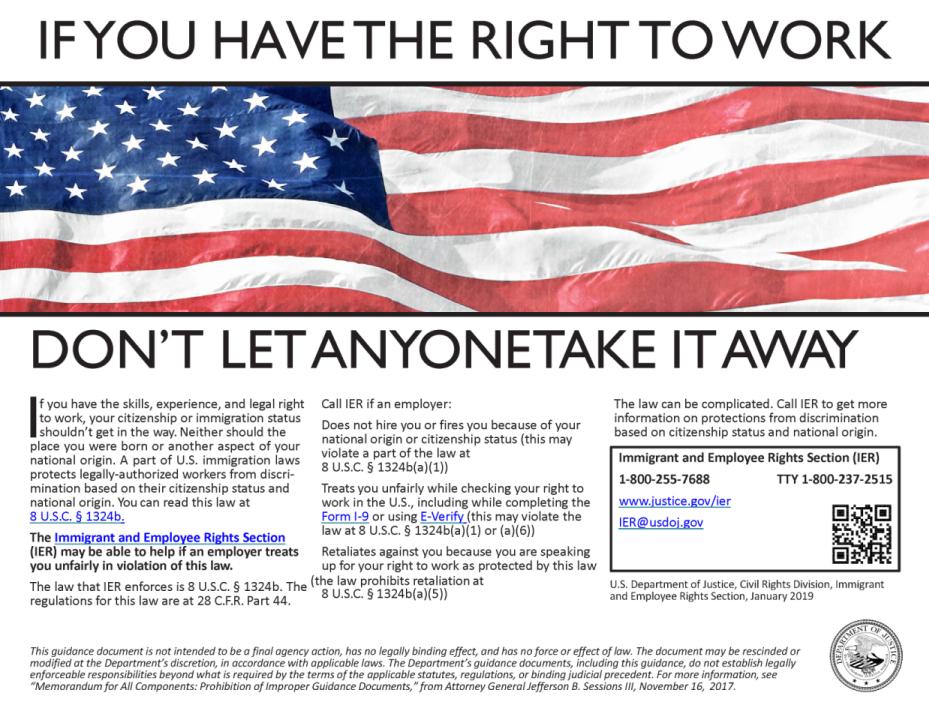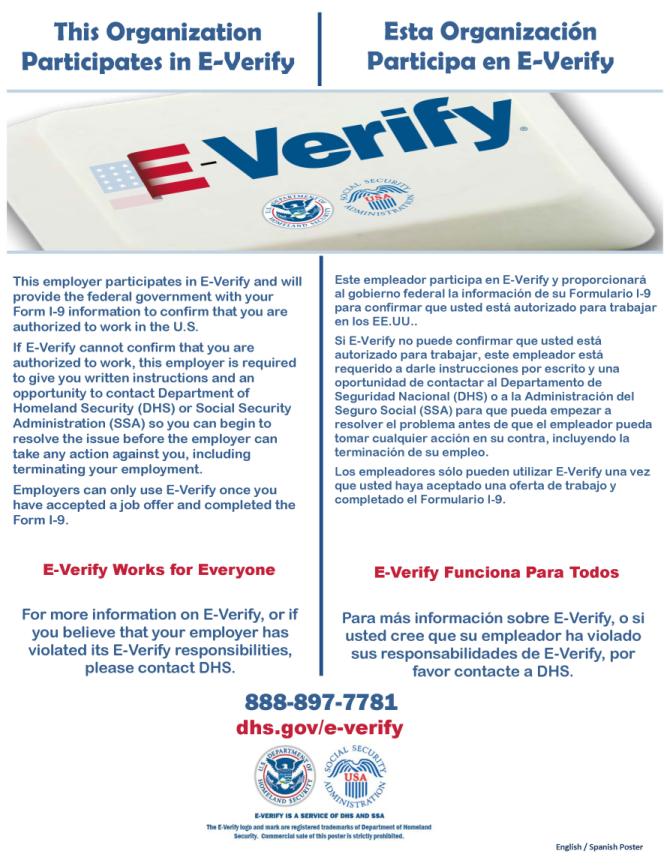 Career Opportunities
Columbia County is an Equal Opportunity/Affirmative Action Employer. The County does not discriminate on the basis of race, color, national origin, marital status, sex, religion, age or disability in employment or the provision of services. Applicants must be legally eligible to work in the United States. Supporting documentation for veterans' preference (for example DD214) must be submitted with application..
We accept employment applications during periods of advertisement. We regret that resumes cannot be accepted in place of the County Application. We do encourage you to include the resume with your application. Applications should be typed or neatly printed, signed, dated, and received by the Human Resources Office no later than 5:00p.m. of the deadline date.
Employment offers are contingent upon the candidate's meeting the applicable physical requirements and passing the controlled substances test and a criminal history test prior to employment.
---
Applying for a job
Applications may be picked up at the Human Resources Office of the Board of County Commissioners located at 135 NE Hernando Suite 203, Lake City. We accept applications for all positions during advertised job opening periods, Monday through Friday, 8:00 a.m.- 5:00 p.m. If you have any questions, or need an application mailed to you, please call the Human Resources Office at 386-719-2025. We also offer applications on line at www.columbiacountyfla.com/jobs.asp
Available job announcements will be posted in the Human Resources Office, the public library bulletin board, the local community bulletin board (channel 6), Power Country Radio Station (Public Service Announcement), Florida Crown Workforce, Lake City Career Center, and on line at www.columbiacountyfla.com/jobs.asp
Items to be included with application:
Supplemental Information(Click to download information)

Copy of driver's license, if required for position

Copy of High School Diploma or G.E.D.

DD214 (if claiming Veterans Preference and recommended for position)
If you have any questions regarding the above-mentioned information, contact Lisa Roberts at 386-719-2025 or by email at lisa_roberts@columbiacountyfla.com
Notice to applicants and employees:
Collection of personal information in compliance with F.S.S. 119.071
We care about your privacy and endeavor to protect it to the greatest extent possible. In order to obtain information to protect our office, and to provide you with benefits, certain personal information from you and your dependents must be obtained. For your information, social security numbers and certain benefits information are not subject to Florida's public record laws and are maintained on a confidential need-to-know basis, such as information subpoenaed by a court of law or provided to another agency whose receipt of social security numbers are necessary to carry out their function(s). Your social security number will be obtained solely for the purpose of fulfilling duties and responsibilities as prescribed by law and include:
Background check investigation such as criminal, credit record check and/or driving record

FRS and deferment income information

Insurance benefits

Verification of employment information

Application Submission:
You can fill out the application electronically, you cannot submit the application electronically.

Print out the application, sign and date it. You can then hand deliver it to our office or scan it and email it to Human Resources or overnight, priority mail or regular mail it to Human Resources, Columbia County Board of County Commissioners, PO Box 1529, Lake City, FL 32056-1529. Faxing in your application is the least preferred method due to poor transmission quality and missing pages.
---
Benefits available:
Florida Retirement System all regular employees, whether full-time or part-time

Medical Plan all regular full-time employees after waiting period

Life and Accidental Death and Dismemberment all regular full-time employees after waiting period

Weekly Disability all regular full-time employees after waiting period

Observed Holidays:



New Year's Day
Martin Luther King, Jr.'s Birthday
Good Friday
Memorial Day (the last Monday in May)
Independence Day
Labor Day
Veteran's Day
Thanksgiving Day
Friday following Thanksgiving Day
Christmas Eve Day (observed on the last work day before Christmas)
Christmas Day
Personal Holiday
Personal Holiday
Regular full-time employees, upon completion of their initial probationary period, may request to observe one (1) personal holiday during each fiscal year.


---
---
Equal Employment Opportunity
Discrimination against any person in recruitment, examination, appointment, training, promotion or any other personnel action because of political or religious opinions or affiliations or because of race, sex, national origin, marital status, age, or disability is prohibited.Veterans' preference shall be given to eligible veterans in accordance with existing State Laws.


Americans With Disabilities Act of 1990
A policy of the Board of County Commissioners providing guidelines to comply with the Americans with Disabilities Act of 1990 in matters regarding the employment of disabled persons and providing access for disabled persons to the services offered and administered by the Columbia County Board of County Commissioners.
Columbia County shall not discriminate against a qualified individual with a disability because of the disability of such individual in regard to job application procedures, the hiring, advancement, or discharge of employees, employee compensation, job training and other terms, conditions, and privileges of employment.
Affirmative Action Plan
It shall be the responsibility of all employees to be aware of and comply with the adopted Affirmative Action Plan. This plan is a voluntary effort of the Board of County Commissioners to correct disparities in employment with regard to the underutilization of minorities and females in certain job categories. It shall be the responsibility of the Human Resources Director to implement the Affirmative Action Plan. Copies of the Affirmative Action Plan are available for reference in all departments and the Human Resources Office.
E-Verify and Right to Work
If you have the skills, experience, and legal right to work, your citizenship or immigration status shouldn't get in the way. Neither should the place you were born or another aspect of your national origin. A part of U.S.immigration laws protects legally-authorized workers from discrimination based on their citizenship status and national origin.

(PDF) Learn more about E-Verify
(PDF) Learn more about your right to work

---
Insurance Plans
The County provides eligible employees the opportunity to enroll in our health insurance plans. We have several options available to County employees and their families. Dental insurance is also available at the employee's expense.
Insurance becomes effective on the 1st of the month following your 60-day anniversary date.
BLUE CROSS BLUE SHIELD PLAN
DEDUCTIBLE EMPLOYEE ONLY
DEDUCTIBLE EMPLOYEE & FAMILY
COST ARE PER PAY PERIOD
WITH TWO PAY PERIODS PER MONTH
A
$1,000
$2,000
Empl. Only $163.62
Empl. & Family $645.30
C
$1,500
$4,500
Empl. Only $131.42
Empl. & Family $586.55
F or G
(H S A)
$2,500
$5,000
Emp. $0
Empl. & Family $211.06
H
$500
$1,000
Empl. Only $93.76
Empl. & Family $518.79
DENTAL
Empl. Only $13.72
Empl & 1 $27.22
Empl. & Family $49.70
VISION
Empl only $2.94
Empl & Spouse $5.72
Empl & Child(ren) $5.30
Family $8.08
County provides you with a $15,000 life insurance policy and short term disability at no cost.
Supplemental insurances (i.e dental, additional life insurance, cancer and deferred comp ) are available at the employees cost.
---
Medical Examination
Applicants are required to successfully complete and pass both a medical examination and a physical abilities test. When applicable, applicants are required to pass a DOT physical.
Drug-Free Workplace Program
This policy is to assure a work environment that is free from the illegal possession and use of drugs or controlled substances. Columbia County supports the laws of the United States and the State of Florida regulating the possession and use of drugs or controlled substances.
All employees are covered by this policy and as a condition of employment, are required to abide by the terms of this policy. Employees who do not hold a Commercial Driver's license will be tested in accordance with the State of Florida Drug Free Workplace Regulations, while Commercial Driver's License holders will be tested in accordance with the Federal Department of Transportation, Federal Highway Administration Regulations. Further, certain employees may be subject to additional requirements as dictated by State or Federal laws and regulations.
---
Annual Leave
Regular employees shall receive paid annual leave based on length of continuous service.
Regular Employees Annual Leave
0-10 years
3.693 hours bi-weekly
10-20 years
4.62 hours bi-weekly
20+ years
6.160 hours bi-weekly
24-Hour Employees Annual Leave
0-10 years
5.17 hours bi-weekly
10-20 years
6.47 hours bi-weekly
20+ years
8.62 hours bi-weekly
Sick Leave:
Sick leave is accrued at a rate of 3.693 hours bi-weekly for regular full time employees and pro-rated for part-time employees who work at least twenty hours. 24-Hour employees earn sick leave at the rate of 5.17 hours bi-weekly.
---