Columbia County, FL uses javascript to enhance its website and provide the public with useful features.
Because of this, many features will not work. Please enable javascript in your browser to get the best possible experience while on our site.
Utility Customer Payments
Ellisville, Mason City and Plantation Park utility customers can now make payments online via PayGov.us.
By paying online, the customer will pay a one dollar fee for all transactions under $33.00 and a flat 3% for all transactions over $33.00. Payments may also be made by phone by calling 1-866-480-8552. Payments made by phone will be charged at a rate of 4.95% and a minimum fee of $4.95. All fees will be paid by the customer through a separate transaction. Payments may take one or two business days to process.
Make payment
Ellisville, Mason City and Plantation Park Customers ONLY
Instructions
To successfully make a payment online, you must match the fields from your statement to the payment entry form. Provided below is graphic that matches these fields.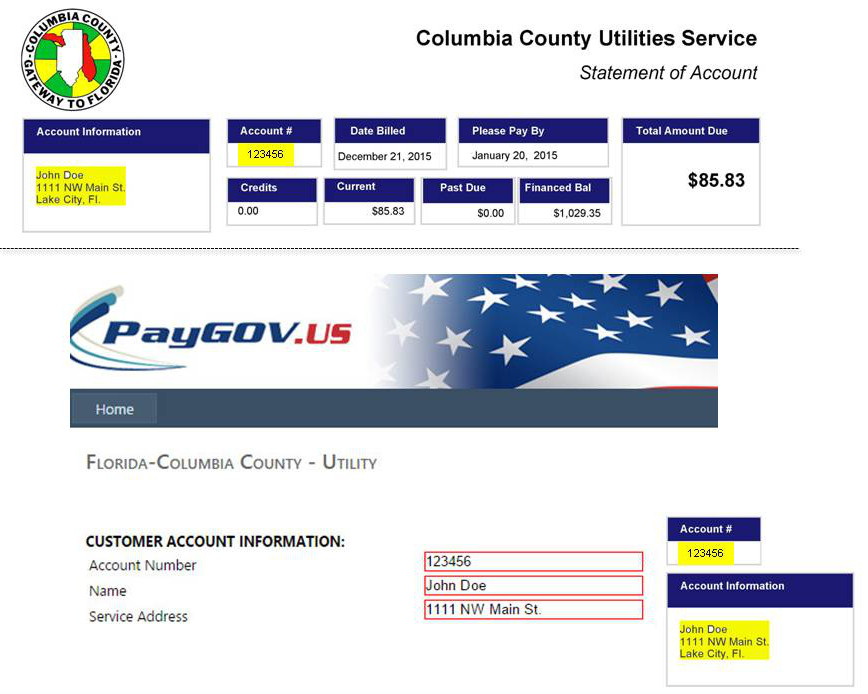 Make payment