Columbia County, FL uses javascript to enhance its website and provide the public with useful features.
Because of this, many features will not work. Please enable javascript in your browser to get the best possible experience while on our site.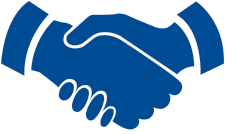 Columbia County financial assistance due to COVID related losses

is now open for businesses.
Funding for Business Instructions
Click here to apply for Columbia County financial assistance for businesses due to COVID related losses.
Applicants may apply for a grant up to $21,000. Actual award will depend on documented COVID-19 related business losses and number of employees. Columbia County employees are not eligible

Only one application per Business.

Applicants must be a business with a principal location in Columbia County and

Be legally operating within Columbia County and the State of Florida prior to March 1, 2019 and must be able to demonstrate ongoing business operations to current date.

Must employ fifty (50) employees or less, including owner.

Must be a for-profit business.

Mobile businesses that do not have a physical commercial address and instead operate out of a home or residence can qualify as long as they can document operations and home address in Columbia County. If home based business, provide three documents for proof of operations including 2019 and 2020 tax returns.

Applicants:

Cannot owe any outstanding Columbia County taxes or fees, including any County liens.

Cannot be a publicly traded company, a subsidiary of a publicly traded company or owned by a hedge fund.

The owner, officer, or partner shall not have been convicted of financial mismanagement crimes within the last 3 years.

Applicant must demonstrate loss of income or other economic impact as a result of COVID- 19, including business interruption, or temporary closure.

Applicant must be able to document any or all other COVID-19 assistance received. This grant cannot be use to duplicate any other COVID-19 related funding, including the Federal Paycheck Protection Program.

Documents Required:

Photo ID for each owner.

Copy of current paid receipt for Columbia County business taxes.

Proof of Business Location in County (http://search.sunbiz.org/Inquiry/CorporationSearch/ByName).

Income Documentation (Prospective losses may not be included):

Individual Sole Proprietor and individual/single owner LLC's should submit their 2019 and 2020 Schedule C (Form 104), profit and loss statement per calendar year and payroll listings.

Corporations (C-Corps and, S-Corps, corporate LLC's) should submit their 2019 and 2020 Corporate Income Tax Return (Form 1120/Form 1120-S), profit and loss statement per calendar year, and payroll listings.

Partnerships should submit their 2019 and 2020 Return for Partnership Income (Form 1065), profit and loss statement per calendar year and payroll listings.

Information documenting your Company's loss due to COVID-19 impact on operations. The Applicant is encouraged to provide monthly sales tax statements beginning March 1st, 2019 to current month to demonstrate loss of business.

Completed and signed IRS w-9 form.

For Businesses with 2 or more employees provide a copy of W3 Summary or IRS Form 941 showing the number of employees.