Columbia County, FL uses javascript to enhance its website and provide the public with useful features.
Because of this, many features will not work. Please enable javascript in your browser to get the best possible experience while on our site.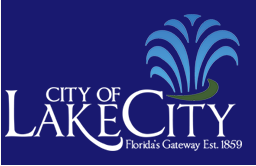 City of Lake City Emergency Home Repairs

is now taking applications.
Check to see if your address qualifies within the City of Lake City Limits
City of Lake City Emergency Home Repairs
Click here to apply or to access your applications.
This application addresses emergency repairs that, if unaddressed, hinder a senior (age 62 and older), veteran, or handicapped citizen's ability to live safely in their home.

An example of these free repairs would be:
Roof replacement or repair
Septic system repair or replacement
Well repair or replacement
Public utility system connection
Electrical issues
Plumbing issues
Accessibility modificatlons necessary for safety/quality of life (ramps, shower/ toilet modifications, etc.)
HVAC (Heating and Air) system installation, repair or replacement.
Structural issues
Others not listed...specify in application
To qualify, applicants must:
Be 62 years of age or older, a veteran, or handicapped.
Be a citizen living within the City of Lake City limits.
Own and live in the home with property taxes current
Plan to remain in home for at least 5 years
Meet the household Income guidelines in the table below (generally HUD 50%and FED 150%)
Provide a copy of Drivers License or State Identification
Provide a copy of Property Deed - obtainable from Columbia County Property Appraiser (floridapa.com). After locating the property, click on "Book/Page" to get a copy.
Provide a copy of Social Security Cards for all household member(s)
Provide Proof of Property Taxes Paid from Home – Columbia County Tax Collector (columbiataxcollector.com)
Provide Proof of income. Examples of income proof are:
Notorized Copy of Application Affidavit
* This program is funded through the American Rescue Plan Act of 2021 (ARPA) and elibility is dependent on US Treasury regulations.
Household Size
Very Low Income
(30% to 50% of AMI)
Low Income
(51% to 80% AMI)
1
*Up to - $20,600
Up to - $32,900
2
*Up to - $23,550
Up to - $37,600
3
*Up to - $26,500
Up to - $42,300
4
*Up to - $29,400
Up to - $47,000
5
*Up to - $31,800
Up to - $50,800
6
*Up to - $34,150
Up to - $54,550
7
*Up to - $36,500
Up to - $58,300
8 or more
*Up to - $38,850
Up to - $62,050