Columbia County, FL uses javascript to enhance its website and provide the public with useful features.
Because of this, many features will not work. Please enable javascript in your browser to get the best possible experience while on our site.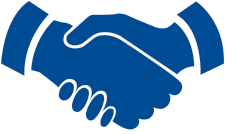 CARES Funding for
individuals is now available.
CARES Funding for
businesses is now available.
Columbia County is administering funds through the Coronavirus Aid, Relief, and Economic Security (CARES) Act federal stimulus package to provide immediate assistance for individuals, families and businesses.
Individual Assistance Program


Up to $3000 dollars per eligible household to pay for rent, mortgage, phone, cable, internet or electric.

Questions? Please call 386-752-5604.

Visit the United Way portal to apply online


Requirements
Only one application file per household.
Applicant must demonstrate loss of income or other economic impact as a result of Covid-19.
Applicant's total household income must be less than $75,000.
Applicant must not have received the maximum $3,000 assistance amount under the County's Individual Assistance Program.
No payments will be made for household expenses other than rent, mortgage, phone, cable, internet or electric.
Applicant must reside in Columbia County.
Documents Required:

Photo ID: for head of household and Applicant
Proof of County Residency
Income Documentation for all Household members over 18 years of age.
Proof of Income Loss due to COVID-19 including, bitt not limited to, (1) Employer notice of reduced hours, furlough, or layoff (2) Two paystubs that show reduction in income. (3) unemployment statement. or (4) a professional license if in personal services industry deemed non-essential.
Lease OR Most Recent Mortgage Statement in applicant's name
Most recent electric, phone, cable, internet bills in applicant's name.
Small Business Economic Stabilization Program


Up to $20,000 dollars per eligible business.

Click here to apply online


Overview
Columbia County has allocated $7 million of the CARES Act federal funding award to be used for small business relief grants for Columbia County businesses. Each eligible small business (50 or fewer FTE employees) may be awarded up to $20,000 in assistance in the initial round of distributions.
Brief Description of Primary Eligibility Requirements

Headquarters address is within Columbia County
Applicant must provide documentation establishing the business experienced adverse financial impact due to COVID-19
50 or fewer FTE employees on March 1, 2020
Business is compliant with all county business taxes, licenses, or registrations.



Brief Description of Documentation Needed

Photo ID for each owner
Copy of current paid receipt for Columbia County business taxes
Proof of Business Location in County
Income Documentation